Where to Find the Suppliers of Good Electric Guitar Strings?
Views:964
Writer:Alice
Time:2022-01-21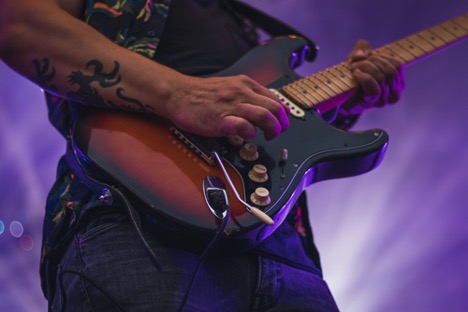 Electric guitars are loved, adored, and cherished by artists. But with time, your beloved electric guitar starts to create dull and rough sounds. You begin facing tuning problems because the strings have worn out. As the tone generators of the electric guitar, the strings are tightly held in their place. They produce fantastic notes and quality sounds, making your electric guitar a perfect instrument.
By getting good electric guitar strings, you can make your guitar produce lively tunes and fantastic music as before. But to truly improve the condition of your guitar, you must know why your strings wear out, when to change your electric guitar strings and where to buy good electric guitar strings from a reliable source.
Common Factors That Cause Damage to the Guitar Strings
§ The strings maybe get old and rusty.
§ You are frequently tightening and losing the guitar strings.
§ The edge of the guitar bridge is sharp to exert pressure on your guitar strings.
§ You are turning and bending the strings too much. This puts heavy pressure on the string, causing them to break.
§ You might be over-tightening the strings while tuning.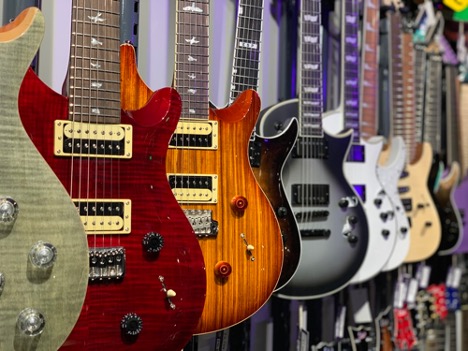 When Should You Change
t
he Guitar Strings?
When your strings break or your instrument begins to lose its sound clarity, it indicates that your electric guitar strings are demanding a replacement. Besides, if you haven't replaced your strings for a long time, getting good electric guitar strings will significantly improve your performance as a guitarist.
The next question is, how often should your guitar strings be replaced?
As a general rule of thumb, the more you use your guitar, the more frequently you will require to change your strings. For instance, most pro guitarists prefer to change the strings of their guitars almost daily. As they are playing the guitar all day long and for up to 30 hours a week, their strings wear out pretty quickly. And so, to keep their performances on point, they change their strings before every performance.
§ For professionals who always tour the country for performances, it is recommended to have the best light electric guitar strings. Change the guitar strings after an up-to-10-hour performance.
§ For amateurs who play the instrument for 1-3 hours per week, there will be no need to change the strings for six months.
§ For avid hobbyists who consistently play the guitar 6-7 days a week, for 30 minutes to 2 hours, do consider changing your strings every 3-5 months.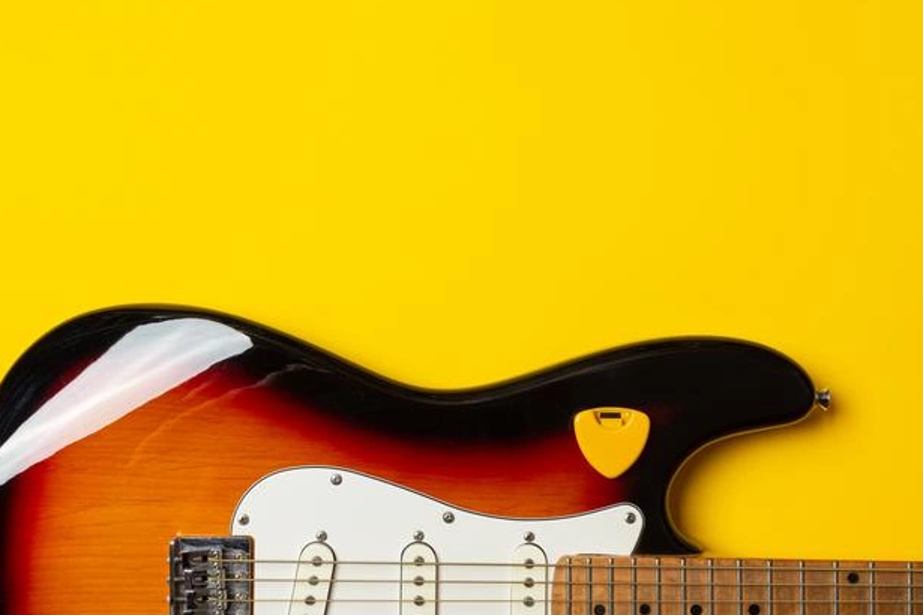 Where to Buy Good Electric Guitar Strings?
Just like your guitar, buying strings from the right place impacts your performance and the instrument's longevity. Getting good electric guitar strings is a substantial investment. To ensure the strings are made of high-quality material and fit your electric guitar most suitably, you need to pick the right string supplier.
There are two ways you might get good electric guitar strings easily and quickly.
1.
Local Musical Instrument Stores
Going to a musical instrument store is the first choice for buying new strings for your guitar. Whenever your guitar string breaks down, going to your nearest local instrument store is an approachable option.
Pros
§ When you buy strings from a musical instrument shop, they provide you with after-sale service.
§ As soon as your strings break down, you can easily get a second one right away.
§ You can see the quality in person.
Cons
§ Getting strings might cost you a little higher as high-end music instrument stores do not offer flexible pricing.
§ Often, stores give you limited choices with products from particular brands only.
§ You might be a first-time buyer, and with no reviews about the shop, you have no idea which brands to buy from for best results.
2.
Online Strings Suppliers
Online shopping has made things easier and quicker, especially for the buyers who can break the geographic location boundaries by surfing online to compare the qualification of the suppliers. The online market is quite extensive; you can get products from brands all across the world right at your doorstep. Getting good electric guitar strings from an online supplier eliminates the need to spend your entire day wandering and looking for the right products.
Pros
§ You can get good-quality strings at an affordable price.
§ You can easily compare the specification and usability of various products and pick one that fits your needs.
§ There are tons of products that are available on the online web, giving you more choices.
§ The online website contains reviews from customers about every product, giving you more insight into every product.
Cons
§ You will have to self-replace the strings.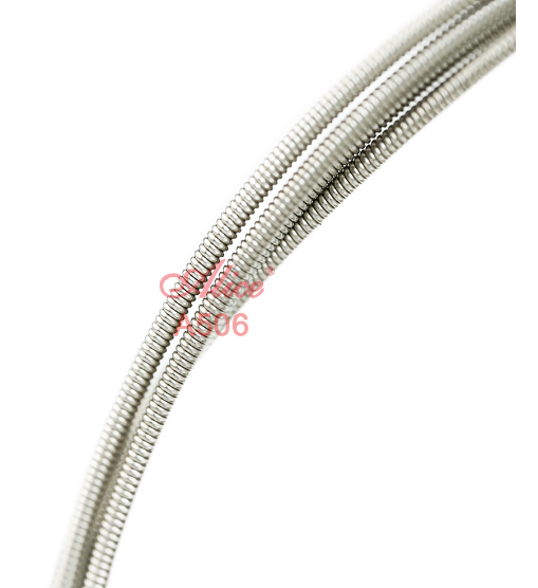 Alice Delivers the Best Electric Guitar Strings
Alice® is a leading guitar strings brand by Guangzhou Romance Musical Instrument Company Ltd. We deliver high-quality professional music products in countries all across the world. A506 Electric Guitar String is one of their products that is on sale. Our superior quality and high-tech material to produce the strings make us a trusted name by artists and guitar enthusiasts worldwide.
If you want to get your hand on the best guitar strings for electric guitars that ensure superb performance by producing perfect tunes and notes, Alice is the way to go. You will find good electric guitar strings made from alloy, copper, and nickel. More choices mean more strings for you to try with your electric guitar.
Finding top-quality guitar strings for your electric guitar dramatically impacts the performance of your instrument. With our guitar strings, you will be able to improve the music and notes you produce.