Top 6 Differences Between 4-String Violin And 5-String Violin
Views:779
Writer:Alice
Time:2022-05-31
If you are a violin player, you must be familiar with using the traditional 4-string violin that has been used for ages. However, new 5-string violins have been introduced for quite some time now. People have many questions about their additional strings and, most importantly, the differences between the common 4-string violin and the 5-string one.
If you are one of them, you are about to find the answers here because we have listed all the differences between a 4-string and a 5-string violin. Read on to check them!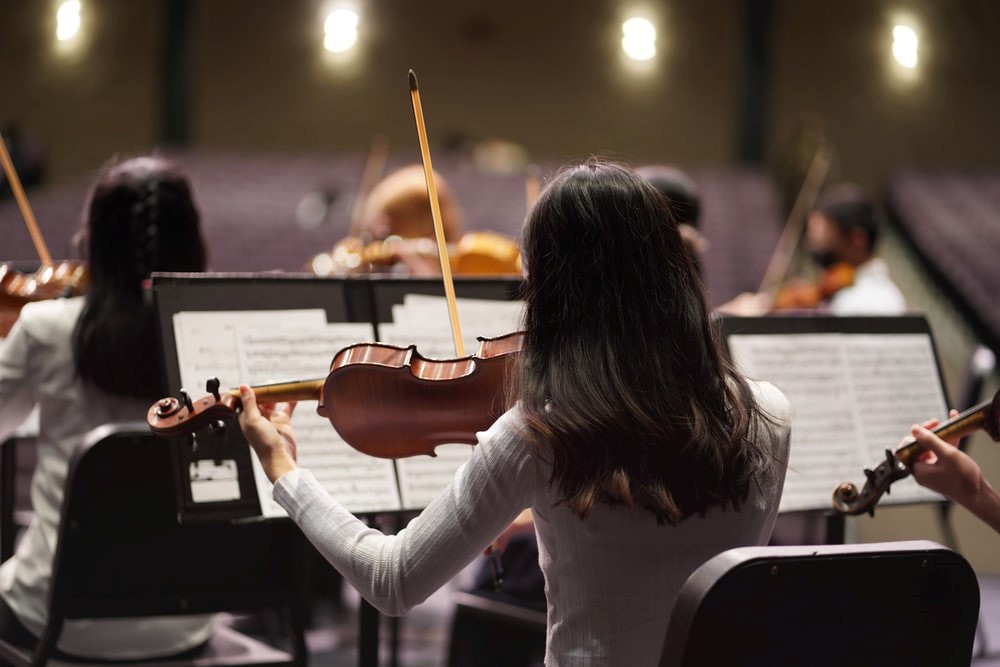 What Is a 4-String Violin?
It is the traditional violin that music artists have used for ages. As the name suggests, the structure of this violin is based on four music strings that go as G, D, A, and E. The tune and pitch align within the four strings and help the artist produce the music.
What Is a 5-String Violin?
The 5-string violin has been around for quite some time now, but people have recently started using them often. Unlike a 4-string violin, this comes up with an additional C string that helps violinists produce a better and brighter acoustic in alignment with the E string. The C string is added only to enhance the quality of the music produced.
Differences Between a 4-String Violin & a 5-String Violin
The only noticeable difference between these violins is the additional string, but the real difference in practical aspect is yet to be analyzed. Here, we have a list of differences between the two that could help you better understand both kinds.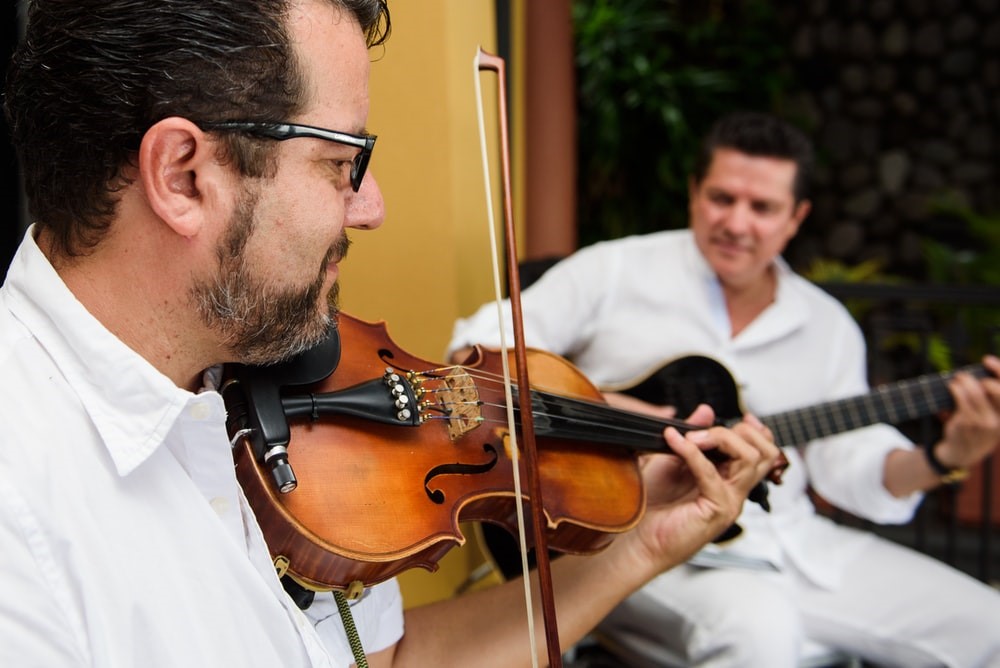 Benefits of 5-String Violins Compared to 4-String One
- Wider Note Range
One of the major benefits that a 5-string violin has to offer is that it brings a wider violin note range for the musicians to experiment with. This is an excellent opportunity for music composers and artists to expand their horizons and try different combinations of notes that may result in an acoustic that none of us have heard before.
- Playing Extra Harmonization
Most violin artists like to play their music in harmony. They want to have their options open to play the role of both the lead and the background violist simultaneously. Well, if you have a 5-string violin, you might be able to achieve that. You can play an F string note downside the G string to create a soft music effect and top it off with a dominant C, and you will have that extra harmonization you wanted.
- Playing Double or Triple Stops
If you want to be the only hero of your own music, starting from solos to the background to tuning, you have got to have a 5-string violin. With that, you can play all the double or triple stops you want to within single music production.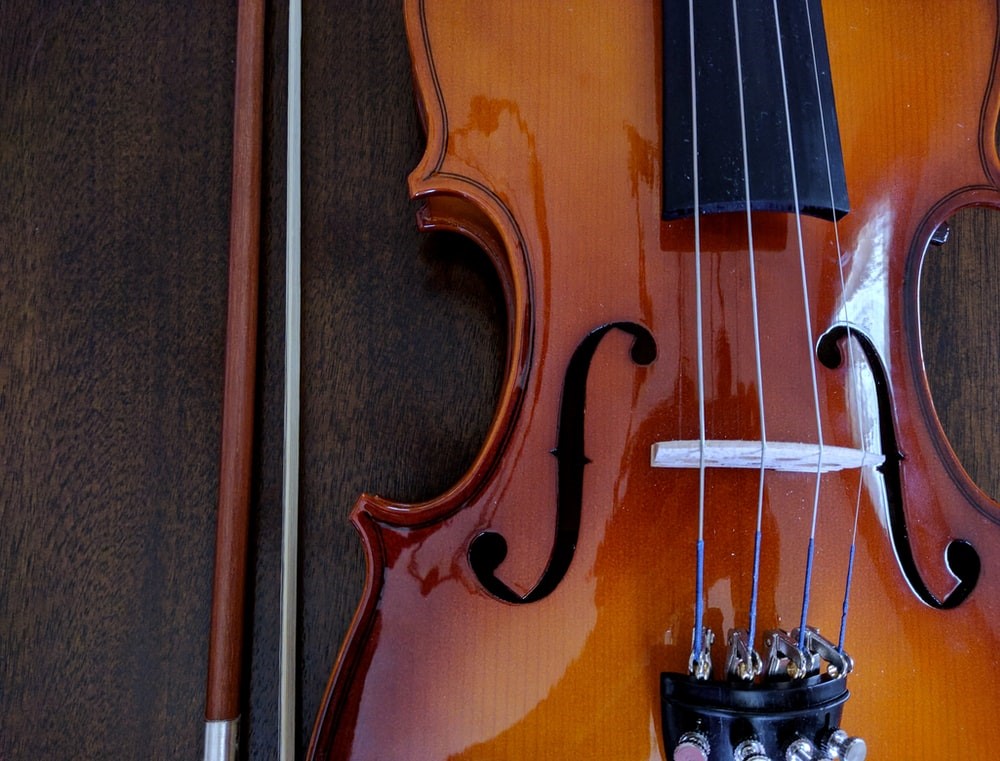 Disadvantages of 5-String Violins Compared to 4-String One
- Wider Necks
Even though wider necks are a positive aspect for the 5-string violin as they help a bit to adjust the extra string by adding a little space, it is still a drawback. The reason is that wider necks are often considered uncomfortable by many violists and might affect their play.
- Narrower String Spacing
Obviously, if you would try to add an extra string on the same size violin as the 4-string one, you would have to face the trouble of narrow string spacing. This is an issue faced by many violists; they want to resolve this, but also, at the same time, the idea of changing the size of the traditional violin does not seem wise.
- Less Forgiving String Crossings
As we already mentioned that with a 5-string violin, you have to face narrower string spacing. That means there's less room for a string to fly solo, and you might get troubled with unwanted string crossings as you play until you become a pro at it.
Your Best Pick: Alice 4/4 Violin String A708
Since the 5-string violin has its ups and downs, we would suggest getting the 4-string violin first until you have achieved a higher level of playing technique. Here we recommend Alice 4/4 Violin String A708. These plain strings are made of high-carbon steel, bringing the feature of clear and definite timbre. Give it a try to feel your music getting better, so you don't have to try a 5-string violin for more inspiration.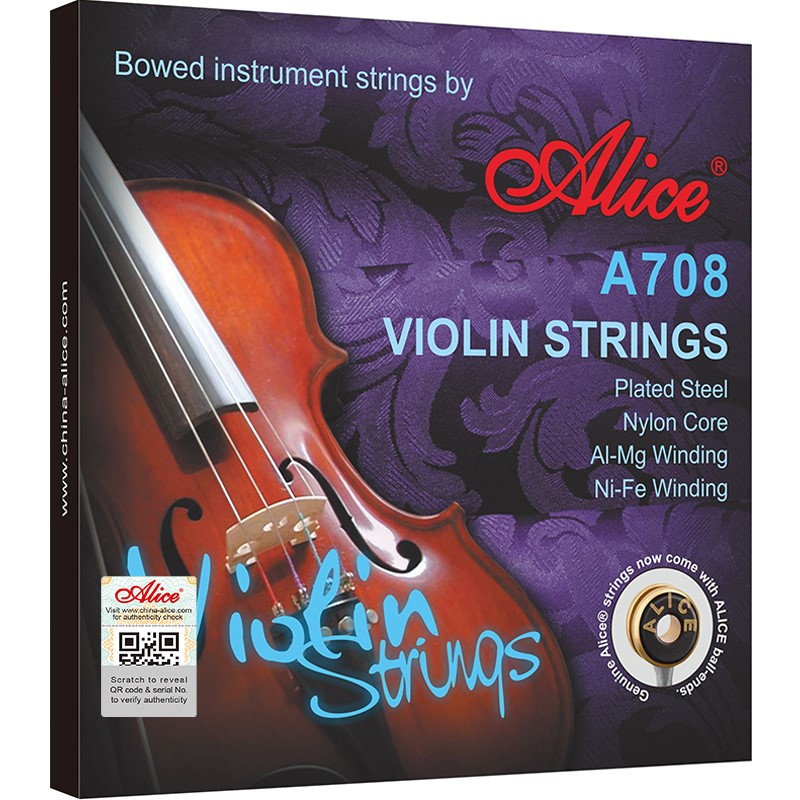 Key Takeaway!
Whatever your guitar or violin needs, from accessories to strings, we are sure you will find the best ones at Alice. Here, we make sure we provide our clients with a wide variety of choices, so they always have the most fitted one. Moreover, ensuring quality and achieving client satisfaction is our motto. Visit our website and find your dream strings now!