The Ultimate Guide on How to Clean the Guitar String Set
Views:614
Writer:Alice
Time:2022-06-29
Like any other craftsmen, musicians must maintain their instruments to deliver a quality performance. That includes keeping a guitar string set clean and well-maintained so that the sound has a consistent experience every time.
Your fingers leave dirt, cells, and oil on the guitar string set that can get grimy and caught in the grooves, leaving your strings blackened or dirty. Worst still, the vibration is affected, resulting in a duller and less vibrant sound. That is the reason that we have put together this quick guide to help you keep your strings clean and fantastic.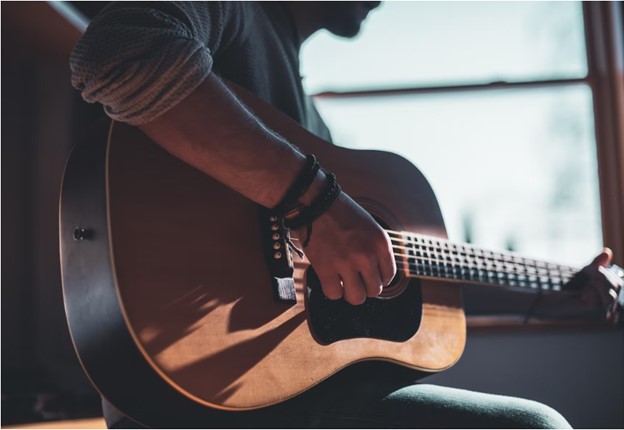 When to Clean the Guitar String Set?
You should occasionally do a deep cleaning of your guitar periodically to avoid dust and dirt buildup. Still, there are two critical times when your guitar string set needs extra attention. That is before and after a performance.
Before a performance, the need for cleaning is your hands, not the strings. Think of this like a surgeon preparing for a patient. You need to scrub your hands with water and a little soap so that no dirt transfers from your fingertips to the acoustic guitar string set.
The other time is after the performance. Your guitar string set has just undergone an endurance exercise and probably has debris from your playing left on the strings. Suppose you may want to know the proper procedures to clean guitar strings. Next, let's take a look.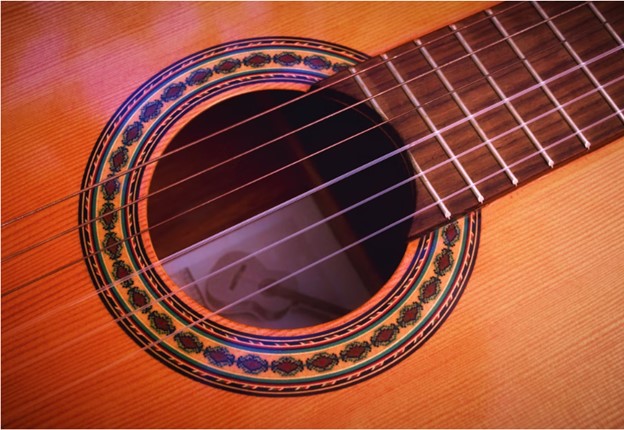 Procedures to Clean the Guitar String Set
There are a lot of different cleaning products on the market for instruments, but you need to be careful because some of them can damage your guitar string set. Or, if you don't adopt correct procedures, that also brings about an undesirable effect. So here are general procedures for cleaning for your reference.
Get a microfiber cloth and prepare a cleaning solvent to treat your guitar string set. You need to use an approved cleaning solution made specifically for guitar strings. Do not use isopropyl alcohol or WD-40, as they can ruin the coating on the strings.
Proper placement for cleaning
Place your guitar on a completely flat surface so you can control any excess liquid from getting inside.
Cleaning with a d

uster

c

loth
If you do not have a solution, use a small amount of water to dampen your duster cloth and then slide it up and down the entire surface of the strings. Pinch off the string to completely wrap the cloth around it, and then you will see how much grime and corrosion are removed.
Again, stick to a specified guitar-purposed lubricant, which helps extend the lifespan of the strings and makes the guitar a little easier to play.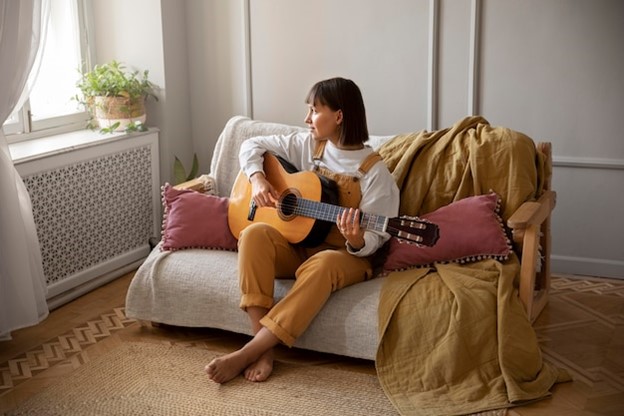 Dos and Don'ts for Cleaning Your Guitar String Set
Now that you have the basics of cleaning and maintaining your guitar, it is essential to remember a few tips. The goal is to ensure your guitar string set lasts a long time and that all the different types of guitar strings you use do not snap during a performance. Remember:
1. Keep your guitar in a case when not in use. This prevents sun, dust, or water damage from accidental spills, especially when traveling. A hard case is the best option, but a soft case is easier to carry from gig to gig.
2. Use a lubricant is an excellent way to extend the longevity of the guitar string set but be sure not to use one with a petroleum base, which will damage your guitar as it is penetrating.
3. Never boil the guitar string. There is a risk of breaking the guitar string set if you boil it many times. You don't want a broken guitar string set to affect your performance, right? Also, boiling the guitar string is a waste of time, which is not worth doing.
4. Do not use soap and water to clean your guitar string set. A damp cloth is okay but putting soap into the mix is not a wise decision as this could be corrosive, shortening the lifespan of your guitar string set.
The Best Guitar String Set from Alice
Alice is an industry-leading provider of different types of guitar strings with high quality that can be used for all types of instruments and occasions. We can offer expertly crafted solutions that help your guitar string set keep perfect so that it sounds the way you want when playing. Here are three of the most acclaimed guitar string sets for your reference:
It is featured with a carbon string core with silver plated copper winding, resulting in a well-balanced tension. This creates a crisp and slightly forceful tone, perfect for the high dexterity of classical guitar playing. Worth mentioning is that it has anti-rust coasting for longevity.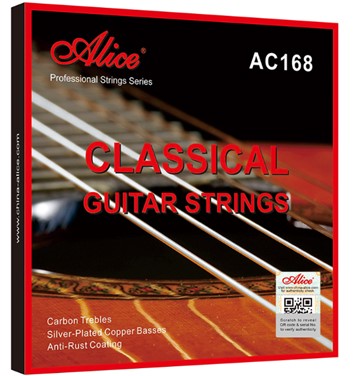 This acoustic guitar string set offers a superior solution in 80/20 bronze winding with a nano-polished coating for a comfortable playing feel. It boasts a brighter unique tone that has deep underpinnings for incredibly intimate and expressive performances.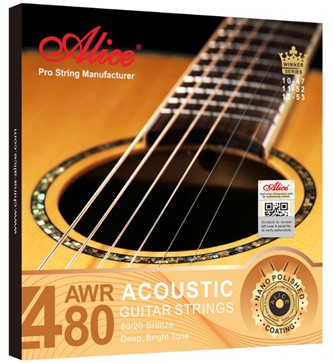 It is designed with hexagonal steel cores that have an excellent pickup for electric playing. Its wound strings are made of advanced hexagonal steel core and nickel-plated alloy, resulting in a quality crisp timbre for performance consistency.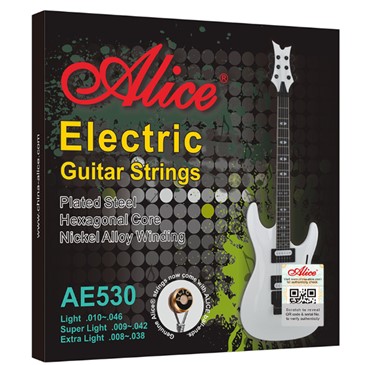 Wrapping Up
Alice's professional team leverages more than 20 years of development into the best guitar string set that are cherished worldwide, and you will get the reasons when you try our guitar strings. So, no more hesitation and contact us for the best price!